Concerned with meeting the market demand for essential raw materials in this pandemic era, Lumina included in its portfolio ethanol or distilled ethyl alcohol for special purposes. The substance can be applied in industries: food, pharmaceutical, cosmetic and chemical.
The supplier partner is Álcool Ferreira distillery, which, using superior quality sugarcane ethanol, produces a wide range of special types of industrial ethanol, such as:
– 99 Anhydrous Alcohol;
– Hydrated Alcohol 96;
– Extra Fine Hydrated Alcohol;
– Extra Neutral Alcohol;
– Extra Neutral Organic Alcohol; and
– 70% liquid ethyl alcohol gel.
"The alcohol line has a mild odor, which allows customers to formulate superior quality products", guarantees Gerson Crisci, Lumina's business manager.
He also explains that extra neutral alcohol is used in sanitizing alcohol gel formulations, which saw a huge increase in consumption this year due to Covid-19. "From the beginning, we have been engaged in the collective effort to minimize the impacts of the pandemic. Supplying ethanol for the growing demand for sanitizers was an important part of this participation", points out Crisci.
The ethanol line that Lumina offers contains special products, such as extra neutral ethanol and its organic version, for the food and cosmetics industry. They are available in a wide range of packaging, ranging from isotanks to smaller drums, to better serve different customer needs.
"We also have a line of products formulated from our sugar cane ethanol, containing a complete line of hand and environment sanitizers", adds the business manager.
Contact us and ask your questions! Lumina is always open to find ideal solutions for any need.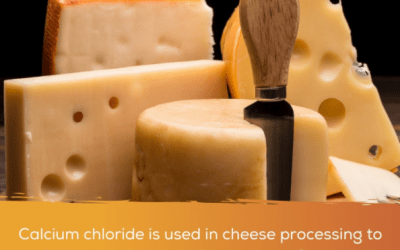 More than a facilitator, Lumina is a partner committed to bringing new business opportunities in the long term. Among the imported products it sells is premium food grade calcium chloride, with 94% purity, from Grasim Industries Limited, that is part of Aditya Birla...